New School Year Forms
Online Forms:
Print and Return:
Things to Read:
Glenwood Academy Blog
Whats Going On….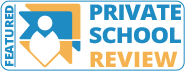 This school is a true blessing! This year is my sons first year here and he's had a 2000% turn around. This is a school you MUST consider if your child is having problems in school. The teachers here are so amazing and so through with their own education and really bring a lot of passion to the table! My son has drastically improved his grades and the staff has greatly reduced his stress and my stress. Like I said this school is a blessing and I'm so grateful to have found them!! Please do check them out - my son is treated like a regular kid now and not put down for his reading comprehension problem and with their help he's already working past it and talking to his teacher is easy and they really LISTEN to me! Thanks guys!!!
Elementary School
Middle School
Whats Going On!
High School Prep
Whats Going On!